Stockbroker Solution
Valuatum offers brokerage firms and investment banks turnkey solutions that support daily business. Our core competences include innovative applications and database solutions that promote investment analysis, its sales and distribution. Valuatum's solutions have been created to increase the usability and quality of services produced by its customers and thus also the productivity of research and sales. At its best, the services produced by Valuatum increase operational efficiency throughout the organisation which results in increased competitiveness of the entity.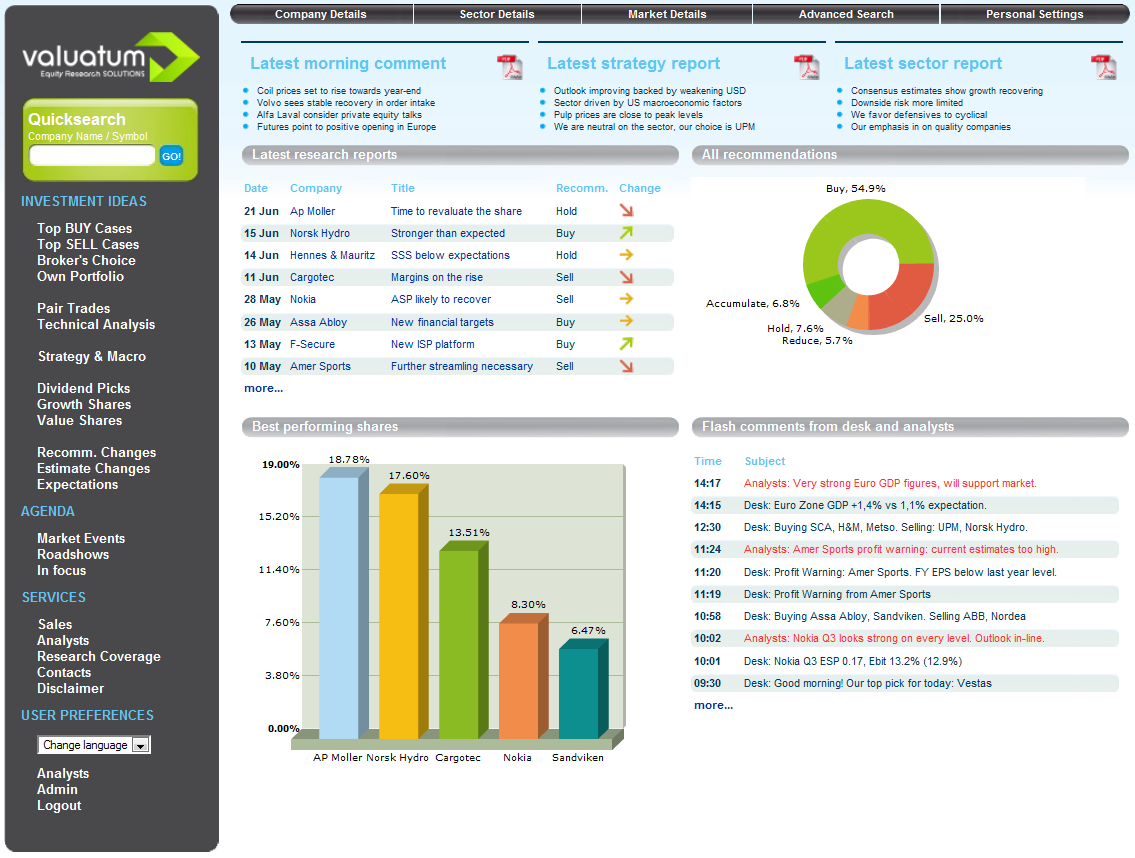 All applications and solutions offered by Valuatum can be tailored to customers' needs. Thanks to open interfaces, the applications are also compatible with most third party systems.
As part of its standard services, Valuatum also maintains the systems and applications. This ensures the usability of critical services in all situations as well as further development of applications.
Our applications
Company Valuation Models
Research Templates
Smart Databases
Research Libraries and portals
Support and hosting
Additional information