Fundamental Data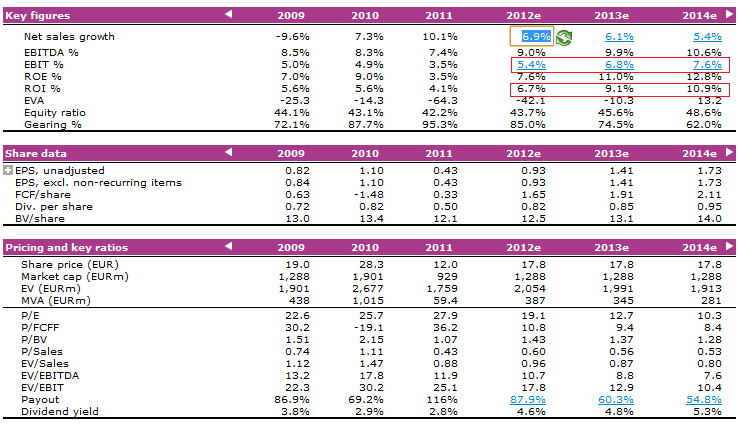 Valuaum Online Solution provides an easy access to the company fundamentals on detailed level via screening lists.
Platform's extensive database includes all required financial information including both historical financial statements and consensus estimates. Information is used in complete discounted cash flow (DCF) and economic value added (EVA) analysis. Valuatum Online Solution calculates expected ROI%, ROE%, EBIT and other parameter values of forthcoming years.
An investor may change any estimated value and see instantly the effects on pricing multiples, future income statements and balance sheets. Reverse valuation is also possible. Dynamic usage of the Valuatum Online Solution is possible because of thousands of parameters, rules and formulas used in calculations.
The fundamental data can be imported from any major data provider (eg. Reuters, Bloomberg or Six Telekurs).